2022 Race Schedule
Monday, 12/19 - Women's & Men's Giant Slalom on All Out at Steamboat Ski Resort
Tuesday, 12/20 - Women's & Men's Giant Slalom on All Out at Steamboat Ski Resort
Wednesday, 12/21 - Women's & Men's Night Slalom at Howelsen Hill
Thursday, 12/22 - Women's & Men's Slalom at Howelsen Hill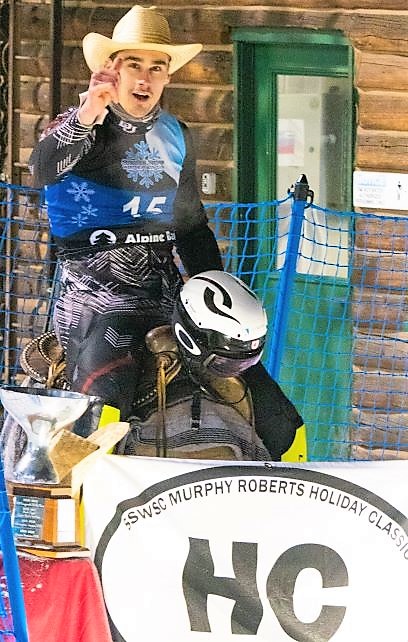 This year's Murphy Roberts Holiday Classic will feature the top regional and collegiate ski racers and several of the top racers in the nation. This marquee race was renamed in honor of Murphy Roberts, a former SSWSC alpine athlete who passed away unexpectedly in 2016 at the age of 22. With substantial prize money on the line, the stakes are high and the racing is fast!
CHECK OUT THE PAST CHAMPIONS LIST HERE. All past champions, and the winners of the December 19 GS race, are invited to the Champions Dinner at Aurum at 6:00pm on December 19. RSVP with David Baldinger.
The prize purse has not yet been finalized, but will exceed $30,000 for the week! All races will be live streamed, check here for the links to watch.
$1,000 Murphy Roberts Holiday Classic Scholarship Application Open Through December 16
The Murphy Roberts Holiday Classic Scholarship is awarded to the athletes who best demonstrate a passion for alpine ski racing while selflessly providing a level of enthusiasm, fun, and team participation that supports their teammates in a way that stands out among the field of eligible participants, in the true spirit of Murphy Roberts. Any competitor who lives in Colorado may apply. Applications are online and must be completed by 5:00pm MST on December 16. Scholarship winners will be announced at the night slalom awards ceremony on December 21. The award recipients will receive $1,000 to use toward their skiing and academic pursuits. The Roberts Family hopes that this scholarship will continue to encourage athletes to push one another and to cheer loudly for their teammates and fellow competitors!
Watch Last Year's Races
Watch the event on YouTube, just search "Murphy Roberts Holiday Classic" on the YouTube app on your Smart TV, phone or tablet, or click on the links below.
December 23 - Run 2 Women & Men
December 23 - Run 1 Women & Men
December 22 - Run 2 Night Race Women & Men
December 22 - Run 1 Women & Men
December 18 - NJR Race #2 Men
December 18 - NJR Race #1 Men
December 17 - NJR Race #2 Women
December 17 - NJR Race #1 Women