Board of Directors of SSWSC
Board of Directors of SSWSC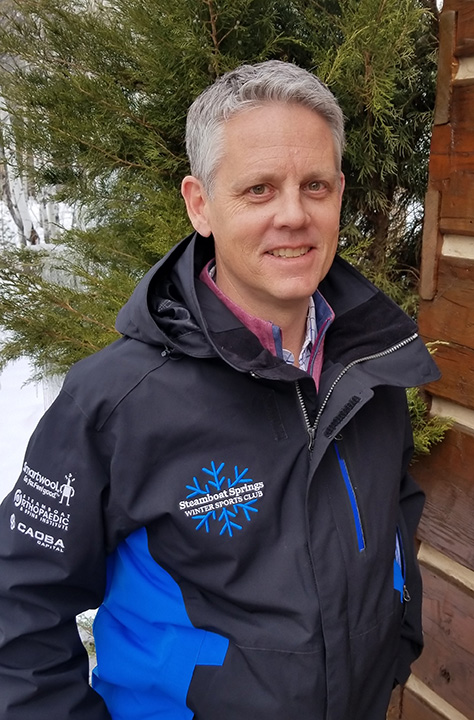 David Baldinger, Jr., Chairman of the Foundation Board, Member of Development Committee
Raised in Steamboat, David is a graduate of Dartmouth College with degrees in English and Environmental Studies. He is a Real Estate Broker and Co-Owner of Steamboat Sotheby's International Realty. As a Million Dollar Guild Member of the Institute for Luxury Home Marketing, he has been a top performer in the sales of major developments, including residential, condominium and commercial ventures for over 20 years. He also holds a Certificate from the Program on Negotiation at Harvard Law School. David's many successes include being instrumental in the sell-out of the exclusive Catamount Ranch and Club. As a former alpine ski racer and coach of future Olympic stars, David is a passionate supporter of all disciplines and has been a member of the Steamboat Springs Winter Sports Club for over 40 years. Since 2005, Dave has been a Founding Board Member and is current Co-Chair of the Ski Base Area Urban Renewal Authority (URAAC). He served on the Steamboat Pilot & Today Editorial Board, is a past President and Board Member of the Steamboat Springs Chamber Resort Association, served eight years on the Steamboat Springs Planning Commission, and is a Board Member on the Yampa Valley Construction Trades Association. David is proud to have been honored with the Navigator Award as Steamboat's 2007 Business Leader of the Year.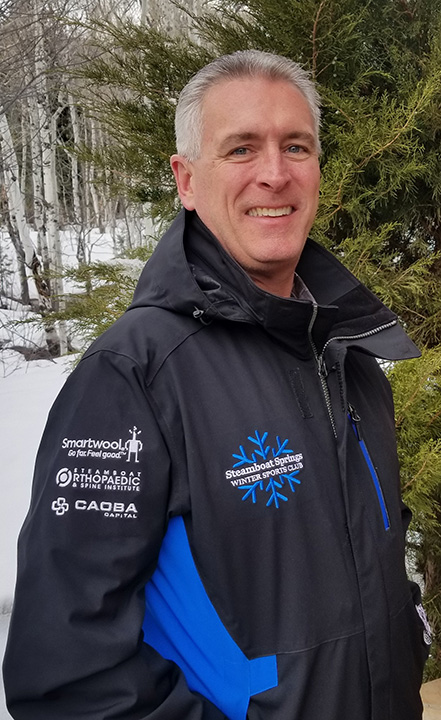 Jim Boyne, Treasurer, Executive Committee Member
Jim is a member of the SSWSC Board of Directors and of the SSWSC Foundation Board of Directors. Since 2018 Jim has been the President and Treasurer of Weitz Investment Management, Inc. and Vice President of the Weitz Funds based in Omaha, Nebraska. Before Weitz Investments, Jim was the Executive Director of the SSWSC from 2013 until 2018. Prior to joining the SSWSC, Jim spent more than 20 years in the investment management industry, serving as President and Chief Operating Officer of Calamos Asset Management, Inc., an investment management firm based in Naperville, Illinois. He also previously served as Chief Operating Officer and General Counsel for McDonnell Investment Management, where he was responsible for the company's businesses and operations, and also was Senior Vice President and Deputy General Counsel at Van Kampen Investments. Jim began his career as an attorney with the law firm of Jenner & Block in Chicago, IL. Since 2017, Jim is an independent director of Kennedy Capital Management, Inc., an investment management firm based in St. Louis, MO. He earned a law degree from Illinois Institute of Technology's Chicago-Kent College of Law and a bachelor's degree in Marketing from Northern Illinois University. Jim and his wife, Leagh, have four children and split their time between Steamboat Springs and Omaha, NE.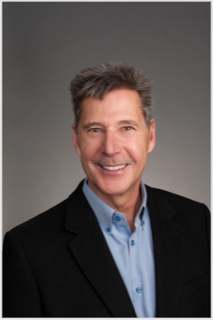 Blaise was President of Vail Resorts from September 2008 until August 1, 2015 with oversight of all of the company's mountain resort operations, mountain resort capital projects, budgeting and strategic planning. Blaise helped orchestrate and implement the company's mountain resort acquisition strategy whereby the company grew from five resorts to twelve from 2010 to 2015. Upon his retirement in August 2015, Blaise took on the role of Senior Advisor and worked primarily on resort acquisitions, new resort integration, capital planning and management, leadership mentoring and oversight of the company's lift maintenance program. During that period the company acquired an additional five resorts.
Blaise was Vail Resorts Executive Vice President and Chief Operating Officer of Heavenly Mountain Resort until January 2008 and prior to that had served as Senior Vice President since 2002. From 1997-2002, he was the President and Managing Director for The Canyons in Park City, Utah. Prior to 1997, Blaise served as the Managing Director of the Sugarbush Resort in Warren, Vermont where he had been since 1976 in a variety of positions from Ski Patrol to President.
Blaise most recently served as chairman of the National Ski Areas Association. In the past he has served as chairman of Vermont Ski Areas Association, Ski Utah, and the California Ski Area Association. He has also served on the boards of the National Forest Foundation, the Mad River Chamber of Commerce, the Park City Chamber of Commerce, the Tahoe - Baikal Institute, the Nevada Commission on Tourism, and the Lake Tahoe Visitors Authority. He was a founding member of Conserve Our Open Lands, now known as the Summit Land Conservancy.
In May 2019 Blaise was awarded the Lifetime Achievement Award from the National Ski Areas Association.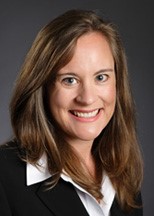 Amy Cook Olson, Esq., Executive Committee Member
Amy has been a director of the SSWSC since October 2017. Amy is a trial lawyer with offices in Steamboat Springs and Denver who focuses her practice on the defense of physicians and healthcare corporations along with the representation of national corporations in complex and class action litigation concerning health care and business disputes. She has tried over 50 cases to verdict in her career and has an AV Preeminent® Rating by Martindale-Hubbell®, the highest rating in legal ability and ethical standards. She has been recognized on three occasions as a Top 50 Women Lawyer in Colorado. Amy is a managing member of Cooper Rice & Olson, LLC and is admitted to practice in both Colorado and Illinois. She is admitted before the United States District Court for the District of Colorado and the Tenth Circuit Court of Appeals. Amy is a member of the American Bar Association, the Colorado Bar Association, and the Colorado Defense Lawyers Association. Amy and her husband Jeffrey Olson, MD have longstanding ties to the Yampa Valley and were married in Steamboat Springs in 1999. Their three children are all SSWSC athletes who started out on the Nordic jumps at a very young age and are now competitive alpine ski racers. The kids enjoy their summers biking with the SSWSC Mountain Bike Program and their oldest son earned his first paycheck working at the SSWSC Alpine Slide.
As a resident of Steamboat Springs for nearly 50 years, Lara is grateful for the unique opportunities and support she has experienced in this amazing community. As a parent, an educator, and an ardent advocate for kids, Lara is dedicated to giving back to her hometown by supporting excellence in education, in the arts, and in sports programs that also encourage and sustain kids' healthy lifestyle choices. She has a deep interest in the culture and the history of Steamboat Springs and has supported the organizations that promote a sense of place and encourage the emotional, intellectual, and physical growth of children throughout the community. Serving on the Historic Preservation Advisory Commission, the Youth Advocacy Project, and Grand Futures Prevention Coalition, she has a pulse on the wider community. She currently serves as Board Chair of the Steamboat Symphony Orchestra and is a member of the Steamboat Springs School District Board of Education.
Retiring from teaching in 2019 with 25 years of teaching experience at Steamboat Springs Middle School, her passion for kids continues. Lara and her husband Brad raised their children in Steamboat Springs, but their kids grew up at the Winter Sports Club. As a parent of two former SSWSC athletes (Jack – Freestyle; Emily – Alpine), she and her husband have supported the club's vision for the last 20+ years. Although both of her children have graduated from high school and are finding their way at college and in the world, Lara cannot imagine a time in their lives when they weren't volunteering at Howelsen Hill, traveling the distances for a ski race or competition, and cheering for our athletes on the side of a ski slope. If it takes a village to raise a child, then the Winter Sports Club was integral to her children's upbringing. Now that both children are off creating their own journeys, she devotes her time and expertise to the growth of current and future students and SSWSC athletes on and off the slopes.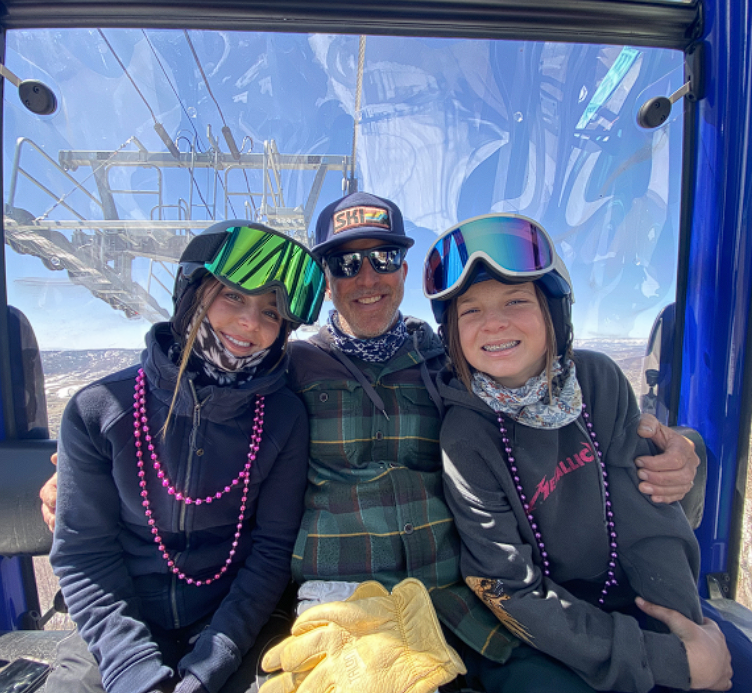 Dan has a business management and marketing degree and operates a successful local construction business. He spent his youth ski racing, which eventually led to national and international freeskiing competitions in alpine and telemark skiing. Dan was featured in numerous Warren Miller movies and other ski films, working as an athlete and guide. He loves to ski and has a long history of promoting Steamboat skiing. Dan volunteers with Routt County Search and Rescue to pay it forward, share his skills and help others. He has extensive experience in avalanche education, ropes, and backcountry skiing. Dan has worked as a ski race official for several years and is a regular volunteer on course crews at races. He intends to help the club meet the needs of top-tier and all levels of athletes and continue teaching the love of the sport. He will also work to ensure gender equality in opportunities, coaching, and events. Dan has two girls with SSWSC since they were first on skis.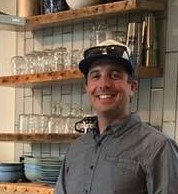 Todd joined the SSWSC Board of Directors in October 2019. Todd has worked for Smartwool since 2012, where he started out managing sales of distressed goods, online policy, and inter-corporate sales. Quickly, he progressed into roles in Sales Management and won the Pinnacle Award. Today, he is the Regional Sales Manager covering 4 territories including the Rockies, Great Lakes, and the East Coast from Maine to Florida. He has worked in the Ski and Outdoor industries since 1997, for retailers and brands including Ski Haus (Steamboat Springs), Buckman's Ski Shops (Philadelphia), Boeri Helmets, and Swix. Todd graduated from Colorado Mountain College with an associate degree in Ski Business and Drexel University with a B.A. in Marketing.
Todd and his wife Alison, are proud to be raising their son, Theo in Ski Town USA. Alison works at SSWSC, as an admin and coach with the Youth Development program. Theo is a SSWSC athlete, exploring multiple disciplines at a young age. Todd enjoys being outside with his family snowboarding, mountain biking, camping, hiking, rafting, sailing, and being a part of the Steamboat Springs community.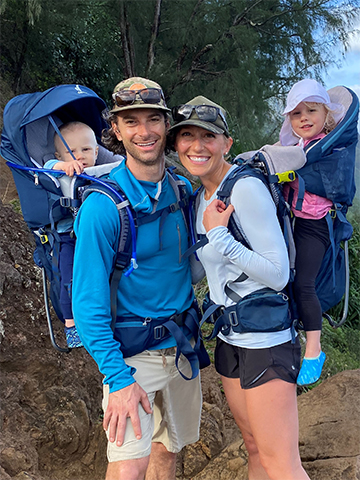 Travis Mayer, President, Executive Committee Member
Travis moved to Steamboat in 1997 to attend the Lowell Whiteman School (now Steamboat Mountain School) and to train with the SSWSC mogul team. He later had an eight year career on the US Ski Team and represented the USA at two Olympic Games. His athletic career culminated with a silver medal at the 2002 Olympics in Salt Lake City. While an athlete, Travis also served as the FIS Freestyle athlete representative.
After retiring from competitive sport, Mayer finished school then held a variety of positions at Intrawest, the then parent company of Steamboat Ski Resort. He started his business career as a financial analyst and eventually ascended to serve as the Chief Financial Officer for his last three years at the company. After leading the company's I.P.O. and subsequent sale to KSL Capital, he moved back to Steamboat with his family. Travis and his wife Lis have two young children, Sage and Johnny, who both enjoy winter sports.
Mayer holds a B.S. in Applied Economics from Cornell University, summa cum laude, and an MBA from Harvard Business School. Travis was appointed President and Chairman of the Board in October 2021.
"I am excited to be involved with the club again," Travis says. "The SSWSC is an immensely important institution for the community—not only to help our kids learn how to ski and compete, but also to continue Steamboat's Olympic heritage of raising some of the best skiers in the world. We wouldn't be Ski Town USA without the club."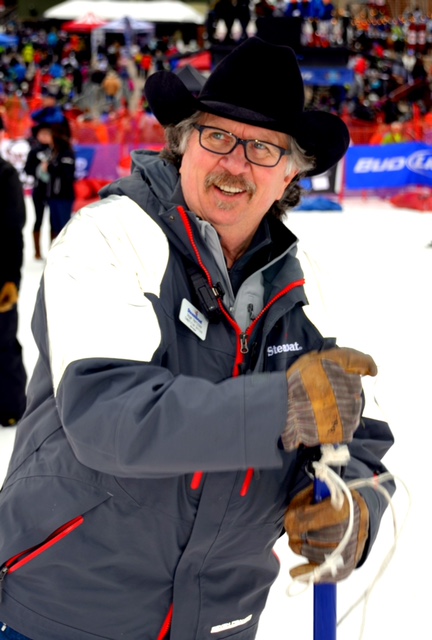 Roger Perricone is a lifelong Colorado skier. His passion for the sport is derived from his parents, both skiers, and began at an early age with weekend jaunts to the Colorado ski country from his home in the Denver area. Since then, he has been attentive to skiing as both a passion and as a livelihood, working for the Steamboat Ski Area in various positions since graduating from Colorado State University. As a ski patroller he provided his safety and medical services at many World Cup events in Colorado and through this experience migrated into the event production aspect of the sport as the event director at Steamboat. Perricone has been heavily involved with snow events including Alpine, Freestyle, and Nordic Combined World Cup events, several NCAA Skiing Championships, and as a four-time host of the NASTAR National Championships.
Perricone has served a multitude of organizations affiliated with skiing. He served as the president of the Steamboat Winter Sports Club and remains as a director. He has held the chair of the Alpine Competition Committee for the Rocky Mountain Division and has been a member (including the chair) of the Rocky/Central Alpine Competition Committee and Chair of the Collegiate Working Group for US Ski & Snowboard. Perricone's involvement in the sport includes serving as a Board member to the Rocky Mountain Ski Race Officials Organization prior to moving onto the Board of Directors of the Rocky Mt. Division and is currently a tenured Alpine official for the International Federation of Skiing (FIS). As a FIS official he serves as the Rocky Mt. Division coordinator for both Technical Delegates and Alpine Course Homologations.
After a short run as a Director to the Rocky Mountain Division BOD, following his resignation as the chair of the Alpine Competition Committee, Perricone accepted the trust of the RMD Board of Directors to serve as president of the organization in 2005 and has served in this position since.
His belief that all the athletes competing in their respective disciplines deserve the best opportunity for success possible. This remains Perricone's moniker and drives his efforts as a Director of the Steamboat Springs Winter Sports Club.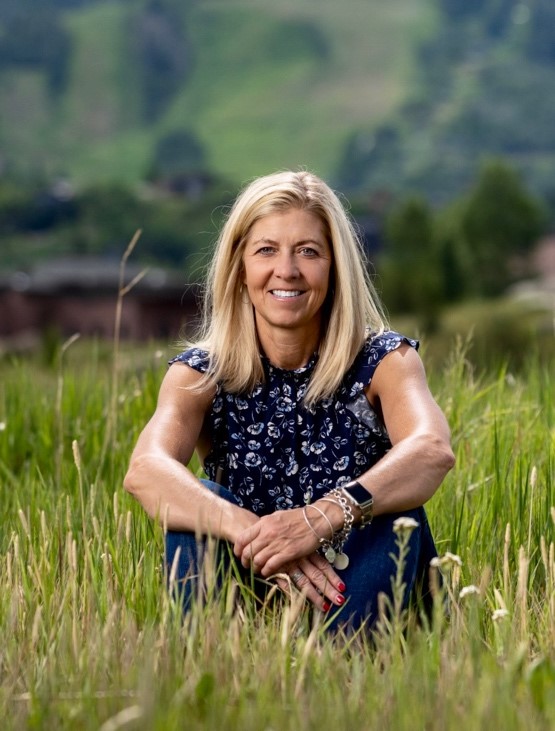 Amy has worked in Sales for the past 20 years. Majority of her sales career was spent with NIKE. She sold NIKE Apparel from small to large accounts across the US. She called on over 300 small accounts across Kansas, Nebraska and Missouri and moved her way up the ladder to selling NIKE Team Apparel at Penn State, Michigan and Syracuse. After earning Regional Apparel Sales Rep of the Year at NIKE she was promote to work with Strategic accounts like Dick's Sporting Goods, Macy's and JCPenney's. Her final position was in Portland as Business Development Manager where she worked on strategic project alongside North American Apparel Sales Director. This final position earned Amy the "Just Do it" award prior to leaving NIKE. Amy and her family moved to Steamboat for a job for her late husband Mark Satkiewicz. Mark was the VP of Sales and promoted to President of Smartwool.
The Satkiewicz family embrace the Steamboat community and lifestyle. Amy took a job with Honey Stinger in Sales and within 3 years was leading the Honey Stinger Sales team as their National Sales Manager. The family spent 10 years in Steamboat and headed off to LA for 2 years where Mark lead Tom's Shoes and Amy jumped back in with NIKE as their Strategic Sales Director for NA equipment for 3 years. Their love for Steamboat brought them back in 2018. Olivia their oldest daughter finished her Senior year at Steamboat Mountain School, Mia jumped back into SSWSC mogul program and Mark started SBT GRVL race.
Amy and Mark have 2 daughters, Olivia and Mia Satkiewicz, and both were part of the SSWSC. Mia is currently U17 Mogul skier with SSWSC and Olivia is in College at TCU. They lost Mark on August 1, 2020 and honor him in Routt County through a Legacy Fund called Dirt to Snow at YVCF. Dirt to Snow provides funding to support bike and snow sport programs and equipment for Routt County youth. The fund will continue Mark's quest for inclusivity by removing barriers and making these sports accessible to all kids.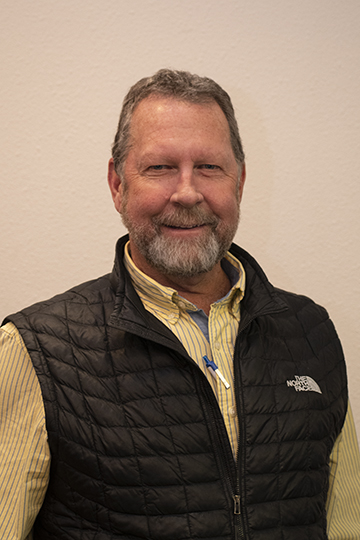 Jim Schneider has been an SSWSC Board member since July 2010. As a 40 year ski industry veteran, he has been a Vice President for the Steamboat Ski & Resort Corporation (SSRC) since October 2002, currently as VP Planning & Development bringing SSRC Full Steam Ahead through its transformational base area and on mountain improvements . Prior to 1999, Jim also worked summers since 1983 with Routt County Landscaping where he ultimately became managing partner. He is currently a member of the URAAC (Urban Renewal Authority Advisory Committee) to the City of Steamboat, and has served on many other boards, including the Steamboat Springs Chamber Resort Association Marketing Committee, including its Special Event funding committee, chairman for the 2006 Olympic Trials, three Freestyle World Cups, several Bumps & Jumps and Mercury Tour events as well as has been involved in numerous industry associations including the Professional Ski Instructors of America, serving as its Rocky Mountain Division President 1991-1996, and remains active with his Trainers Accreditation Certification. Jim earned a Bachelor of Science from Ohio State University, and has called Steamboat Springs, Colorado, home for the past 40 years.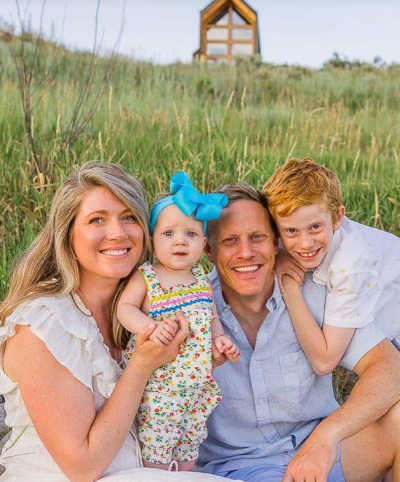 Ryan grew up skiing and was the 2002 Central Division GS Champion. He competed in NorAm and US Nationals. At 17, he started PV Alpine Ski Racing Camps and still operates those today. He has a marketing degree from Northern Michigan University and was a non-profit ski club executive director for 12 years. Ryan was the 2009 Pacific Northwest Coach of the Year, the 2011 Wenatchee World 30 Under 35 Award Winner, and the 2014 Norrie Lamson Award Winner for outstanding service to juniors and junior race programs for several years. In addition, Ryan coached alpine ski racing at the 2018 and 2022 Olympic Winter Games.
In 2019 Ryan purchased his first moving company, Conroy Moving and Storage in Steamboat Springs, and has since bought two more. He is a third-generation Yampa Valley resident. Ryan's great-grandparents moved to Steamboat Springs in 1910, and his grandfather Carl Shorter was born in Steamboat in 1913. Ryan's great-grandfather Irving Shorter was in charge of logging what is now the Sarvis Wilderness. Ryan has been married since 2007. His wife, Alex, is a ski coach, and he has two children, Carl and Lucille.
Steve Speer, Executive Committee Member
Steve has been a director of the SSWSC since 2014. He graduated from Washington State University in 1982 with a Bachelor of Science degree in Civil Engineering and moved to Colorado in 1982. He was employed with Hensel Phelps Construction Co. from 1982–2011, serving as Vice President and a member of their Board of Directors from 2003–2011. Steve ran the Mid-Atlantic Region in Washington D.C. for Hensel Phelps and oversaw the renovation of the Pentagon after 9/11. During his years at Hensel Phelps, he and his family always maintained a residence in Colorado and skied in Steamboat. Steve retired from Hensel Phelps in 2011 and he and his wife, Karen, moved full-time to Steamboat Springs with their two daughters. Steve's youngest daughter was active in the SSWSC for five years. Steve is very active and enjoys snow skiing, waterskiing, bicycling, golf and is also a private pilot.
SSWSC Foundation Board of Directors