Board of Directors of SSWSC
Board of Directors of SSWSC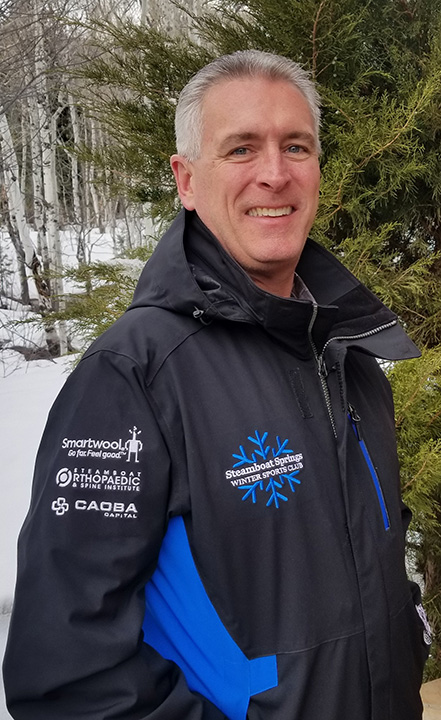 Jim Boyne, Treasurer, Member of Executive Committee of the Board
Email:

.(JavaScript must be enabled to view this email address)
Jim was the Executive Director of the SSWSC from 2013 until 2018, and has now moved to the SSWSC Board of Directors as the President, Member of Executive Committee of the Board, and Assistant Secretary. Prior to joining the club, Jim spent more than 20 years in the investment management business, most recently serving as President and Chief Operating Officer of Calamos Asset Management, Inc. (CLMS), a publicly traded investment management firm based in Naperville, Illinois. He previously served as Chief Operating Officer and General Counsel for McDonnell Investment Management, where he was responsible for the company's businesses and operations. Jim also served as Senior Vice President and Deputy General Counsel at Van Kampen Investments and was formerly an attorney with the law firm of Jenner & Block in Chicago, IL. Since 2017, Jim is an independent director and member of the compensation, nominating & governance committee of Kennedy Capital Management, Inc., an investment management firm based in St. Louis, MO, and serves on the Board of Trustees and is a member of the Finance Committee of Steamboat Mountain School in Steamboat Springs, CO. He earned a law degree from Illinois Institute of Technology's Chicago-Kent College of Law and a bachelor's degree in Marketing from Northern Illinois University. Jim and his wife, Leagh, reside in Steamboat Springs and have four children, two who are SSWSC athletes.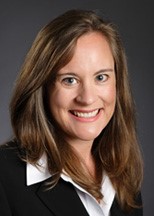 Amy Cook Olson, Esq., Member of Executive Committee of the Board
Amy has been a director of the SSWSC since October 2017. Amy is a trial lawyer with offices in Steamboat Springs and Denver who focuses her practice on the defense of physicians and healthcare corporations along with the representation of national corporations in complex and class action litigation concerning health care and business disputes. She has tried over 50 cases to verdict in her career and has an AV Preeminent® Rating by Martindale-Hubbell®, the highest rating in legal ability and ethical standards. She has been recognized on three occasions as a Top 50 Women Lawyer in Colorado. Amy is a managing member of Cooper Rice & Olson, LLC and is admitted to practice in both Colorado and Illinois. She is admitted before the United States District Court for the District of Colorado and the Tenth Circuit Court of Appeals. Amy is a member of the American Bar Association, the Colorado Bar Association, and the Colorado Defense Lawyers Association. Amy and her husband Jeffrey Olson, MD have longstanding ties to the Yampa Valley and were married in Steamboat Springs in 1999. Their three children are all SSWSC athletes who started out on the Nordic jumps at a very young age and are now competitive alpine ski racers. The kids enjoy their summers biking with the SSWSC Mountain Bike Program and their oldest son earned his first paycheck working at the SSWSC Alpine Slide.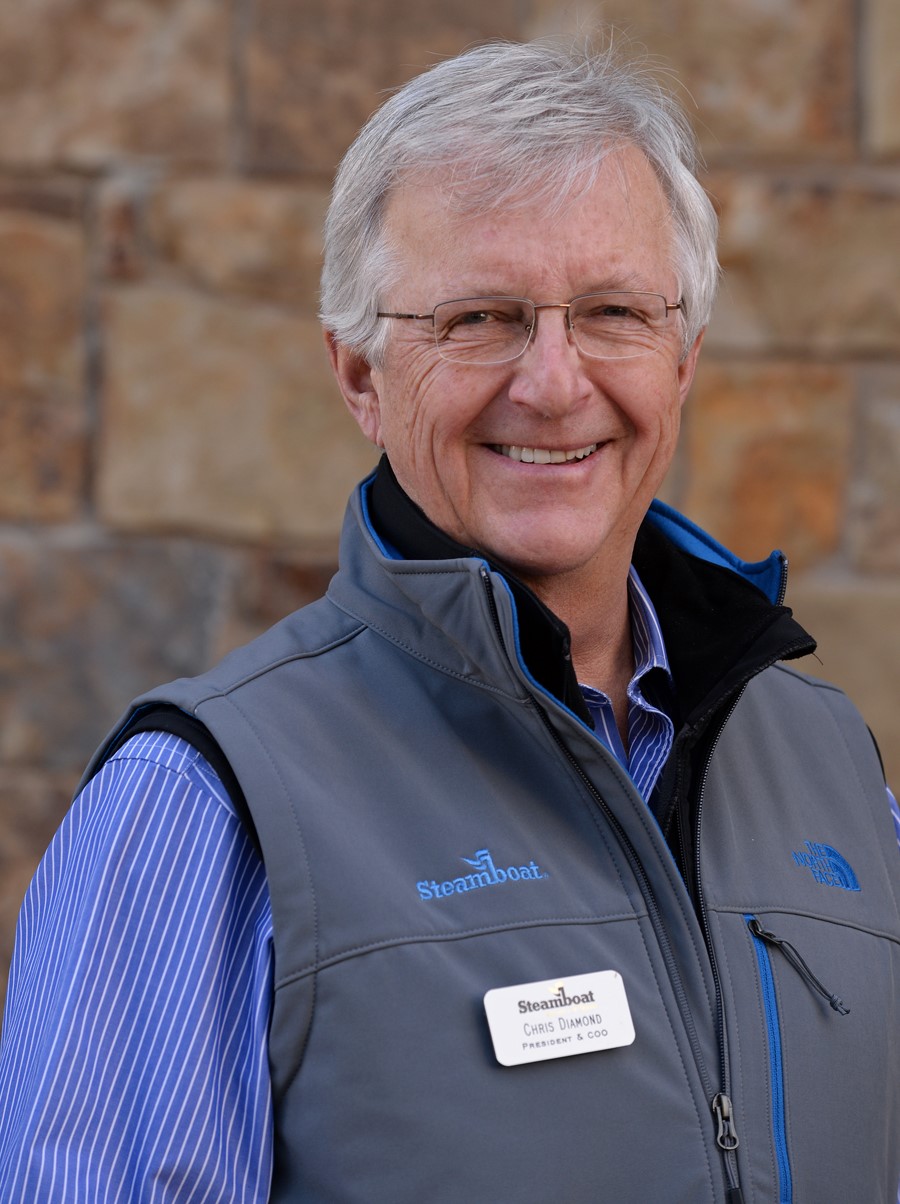 Chris Diamond, Vice President and Member of Executive Committee of the Board
Chris has been a Director of the SSWSC since 2015. Chris began his ski industry career in 1972, when he joined Sherburne Corporation (which later became S-K-I Ltd.) at Killington Vermont, serving as assistant to the president. In 1977, he was appointed general manager of the company's Mount Snow Ski Resort and vice president of the Sherburne Corporation. In 1994, he returned to Killington to serve as S-K-I Ltd.'s vice president of business development. In 1995, he was appointed vice president of Vermont operations for S-K-I Ltd., in which capacity he also served as president of the Killington and Mount Snow resorts. He returned to Mount Snow to serve as vice president and managing director in 1996, upon S-K-I Ltd.'s acquisition by American Skiing Company (ASC). In 1999, he moved to the Steamboat where he served as president & COO of the resort until his retirement on June 30, 2015. Diamond is a past chairman of the National Ski Areas Association, Colorado Ski Country USA and past board member of the Vermont Ski Areas Association. He recently served as a member of the Board of Trustees of the Yampa Valley Community Foundation, the Urban Renewal Authority Advisory Committee, the Yampa Valley Airport Commission, the Board of Directors of the Steamboat Springs Chamber Resort Association and Government Affairs Committee of the National Ski Areas Association. He was a member of the 2008 University of Denver Strategic Issues Panel on Constitutional Reform. Chris earned a Bachelor's degree from Middlebury College and a Master's degree from University of Massachusetts.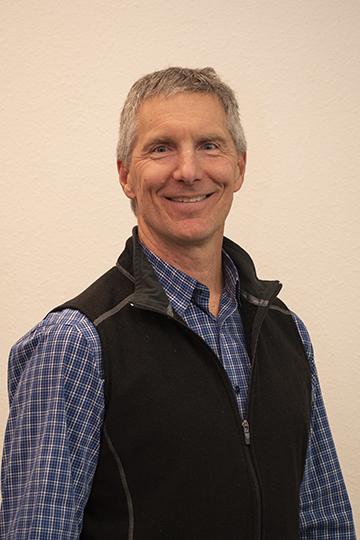 Ross Dyer, Vice President, Treasurer and Member of Executive Committee of the Board
Ross has been a director of SSWSC since 2014. For 14 years, Ross owned and operated a successful marketing services agency in Denver. The business provided a variety of marketing services but focused primarily on creating, planning, executing and tracking consumer-focused, data-driven marketing campaigns. Prior to that, Ross worked in similar roles in different companies. Ross and his wife, Sally, live in Steamboat Springs and have three children. All three are or have been SSWSC athletes, participating in Alpine, Freestyle and Freeskiing. Ross' oldest son, Ryan, was formerly on the US Freestyle Ski Team and his daughter works in the ski industry for Jackson Hole Mountain Resort. Ross graduated from Franklin and Marshall College in 1986 with a degree in Accounting and obtained his Master's Degree in Marketing from the University of Colorado in 1992.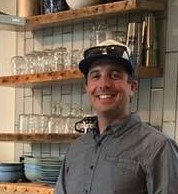 Todd joined the SSWSC Board of Directors in October 2019. Todd has worked for Smartwool since 2012, where he started out managing sales of distressed goods, online policy, and inter-corporate sales. Quickly, he progressed into roles in Sales Management and won the Pinnacle Award. Today, he is the Regional Sales Manager covering 4 territories including the Rockies and the East Coast from Maine to Florida. He has worked in the Ski and Outdoor industries since 1997, for retailers and brands including Ski Haus (Steamboat Springs), Buckman's Ski Shops (Philadelphia), Boeri Helmets, and Swix. Todd graduated from Colorado Mountain College with an associate degree in Ski Business and Drexel University with a B.A. in Marketing.
Todd and his wife Alison, are proud to be raising their son, Theo in Ski Town USA. Alison coaches the SSWSC U-10 Alpine program and teaches skiing at Steamboat Resort. Theo is a SSWSC athlete, exploring multiple disciplines at a young age. Todd enjoys being outside with his family snowboarding, mountain biking, camping, hiking, rafting, sailing, and being a part of the Steamboat Springs community.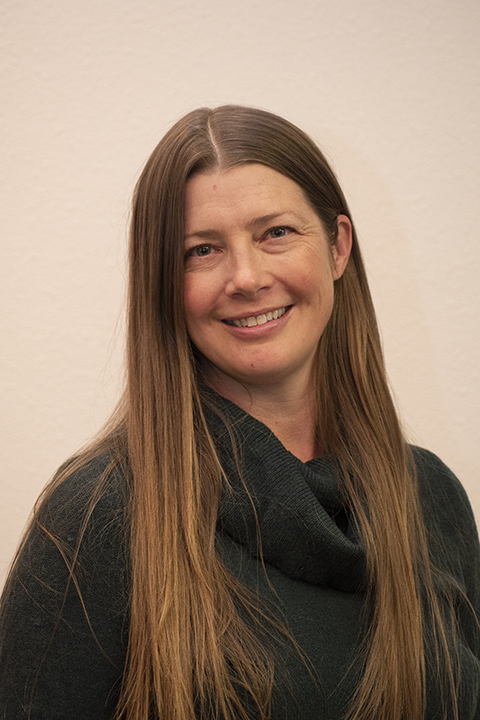 My name is Artemis. I am a mother, an outdoor enthusiast and a licensed counselor. I have three children, ages 10, 8 and 5, all of whom are current SSWSC athletes. I feel grateful everyday to live in Steamboat and enjoy hiking, trail running, biking, snowboarding and cross-country skiing. I am a licensed counselor of nine years and have a history of working for non-profit organizations in the community mental health field.
The SSWSC is a one of a kind gem. Ever since moving to Steamboat, I have recognized its remarkable presence in our community. I love seeing our youth proudly donning their club jackets around town and the vibrant buzz of activity at Howelsen Hill after school. There are so many people involved and responsible for this vibrancy and I would be honored to count myself among them. I am honored to be in service on the Board of Directors and assisting to uphold and further enhance the culture of SSWSC.
Travis has been married to his wife Lis for three years and they have an eighteen month daughter, Sage. Mayer moved to Steamboat in 1997 to attend the Steamboat Mountain School and to train with the SSWSC mogul team. He later had an eight year career on the US Ski Team and represented the USA at two Olympic Games. His athletic career culminated with a silver medal at the 2002 Olympics in Salt Lake City. While an athlete, Travis also served as the FIS Freestyle athlete representative.

After retiring from competitive sport, Mayer held a variety of positions at Intrawest, the then parent company of Steamboat Ski Resort. He started his business career as a financial analyst and ascended to eventually serve as the Chief Financial Officer of the company. He recently moved back to Steamboat full-time and hopes Sage will be participating in the SSWSC in the near future.

Mayer holds a B.S. in Applied Economics from Cornell University, summa cum laude, and an MBA from Harvard Business School.
"I am excited to be joining the board. The SSWSC is an immensely important institution for the community—not only to help our kids learn how to ski and compete, but also to continue Steamboat's Olympic heritage of raising some of the best skiers in the world. We wouldn't be Ski Town USA without the club."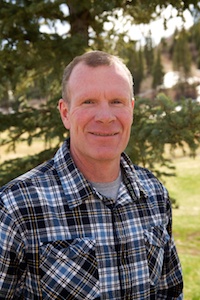 Chuck has been a director of SSWSC since 2006. Chuck currently works for SkyWest Airlines at the Yampa Valley Regional Airport. Previously, Chuck spent 29 years with Christy Sports in Steamboat Springs. Chuck was the former Chairman of Rocky Mountain Division Ski Jumping & Nordic Combined and is a SSWSC coach for our Cross-Country Cruisers and Summer Mountain Bike programs. Chuck has been a Steamboat Springs resident for 30 years and he and his wife, Trish, have four children (Mary, Meg, Finn and Kathleen) who are all current or former SSWSC athletes. Chuck enjoys anything outdoors with family including rafting, cycling and hiking day trips and overnight adventures.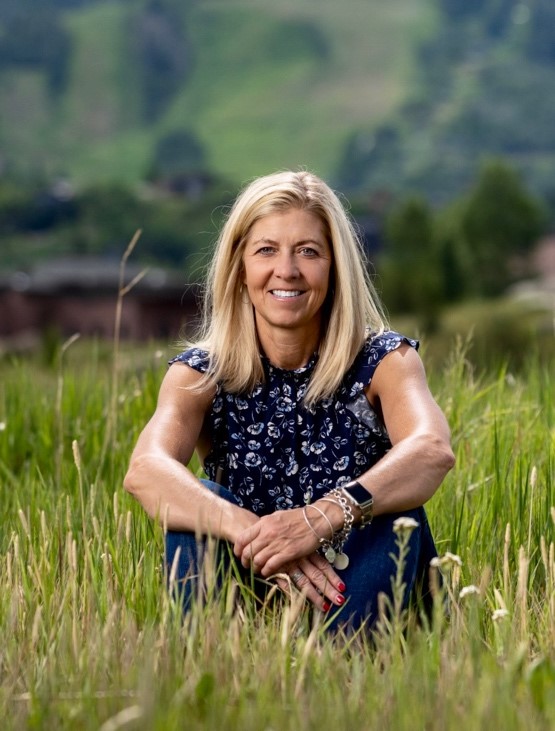 Amy has worked in Sales for the past 20 years. Majority of her sales career was spent with NIKE. She sold NIKE Apparel from small to large accounts across the US. She called on over 300 small accounts across Kansas, Nebraska and Missouri and moved her way up the ladder to selling NIKE Team Apparel at Penn State, Michigan and Syracuse. After earning Regional Apparel Sales Rep of the Year at NIKE she was promote to work with Strategic accounts like Dick's Sporting Goods, Macy's and JCPenney's. Her final position was in Portland as Business Development Manager where she worked on strategic project alongside North American Apparel Sales Director. This final position earned Amy the "Just Do it" award prior to leaving NIKE. Amy and her family moved to Steamboat for a job for her late husband Mark Satkiewicz. Mark was the VP of Sales and promoted to President of Smartwool.
The Satkiewicz family embrace the Steamboat community and lifestyle. Amy took a job with Honey Stinger in Sales and within 3 years was leading the Honey Stinger Sales team as their National Sales Manager. The family spent 10 years in Steamboat and headed off to LA for 2 years where Mark lead Tom's Shoes and Amy jumped back in with NIKE as their Strategic Sales Director for NA equipment for 3 years. Their love for Steamboat brought them back in 2018. Olivia their oldest daughter finished her Senior year at Steamboat Mountain School, Mia jumped back into SSWSC mogul program and Mark started SBT GRVL race.
Amy and Mark have 2 daughters, Olivia and Mia Satkiewicz, and both were part of the SSWSC. Mia is currently U17 Mogul skier with SSWSC and Olivia is in College at TCU. They lost Mark on August 1, 2020 and honor him in Routt County through a Legacy Fund called Dirt to Snow at YVCF. Dirt to Snow provides funding to support bike and snow sport programs and equipment for Routt County youth. The fund will continue Mark's quest for inclusivity by removing barriers and making these sports accessible to all kids.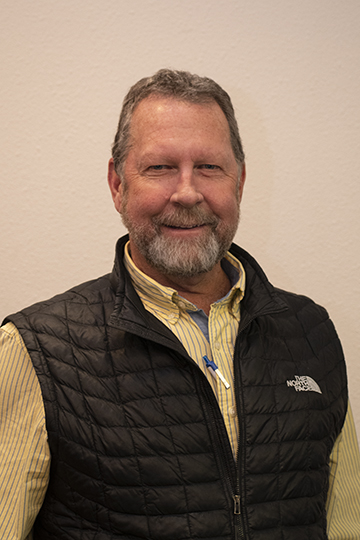 Jim Schneider has been an SSWSC Board member since July 2010. He is VP Skier Services for Steamboat Springs Resort & Corporation since October 2002 and a 33 year industry veteran, where he is responsible for the SnowSports School, Competition Services, Kids' Vacation Center, summer mountain activities, Guest Services, and the Ticket Sales Offices. Prior to 1999, Jim also worked summers since 1983 with Routt County Landscaping where he ultimately became managing partner. He is currently a member of the URAAC (Urban Renewal Authority Advisory Committee) to the City of Steamboat, and also serves as a member of the Steamboat Springs Chamber Resort Association Marketing Committee since 2000, having twice served on its Special Event funding committee. Jim has served as chairman for the 2006 Olympic Trials, three Freestyle World Cups, several Bumps & Jumps and Mercury Tour events as well as has been involved in numerous industry associations including the Professional Ski Instructors of America, serving as its Rocky Mountain Division President 1991-1996, and remains active with his Trainers Accreditation Certification. Jim earned a Bachelor of Science from Ohio State University, and has called Steamboat Springs, Colorado, home for the past 33 years.
Steve Speer, Member of Executive Committee of the Board
Steve has been a director of the SSWSC since 2014. He graduated from Washington State University in 1982 with a Bachelor of Science degree in Civil Engineering and moved to Colorado in 1982. He was employed with Hensel Phelps Construction Co. from 1982–2011, serving as Vice President and a member of their Board of Directors from 2003–2011. Steve ran the Mid-Atlantic Region in Washington D.C. for Hensel Phelps and oversaw the renovation of the Pentagon after 9/11. During his years at Hensel Phelps, he and his family always maintained a residence in Colorado and skied in Steamboat. Steve retired from Hensel Phelps in 2011 and he and his wife, Karen, moved full-time to Steamboat Springs with their 2 daughters. Steve's youngest daughter was active in the SSWSC for 5 years. Steve is very active and enjoys snow skiing, waterskiing, bicycling, golf and is also a private pilot.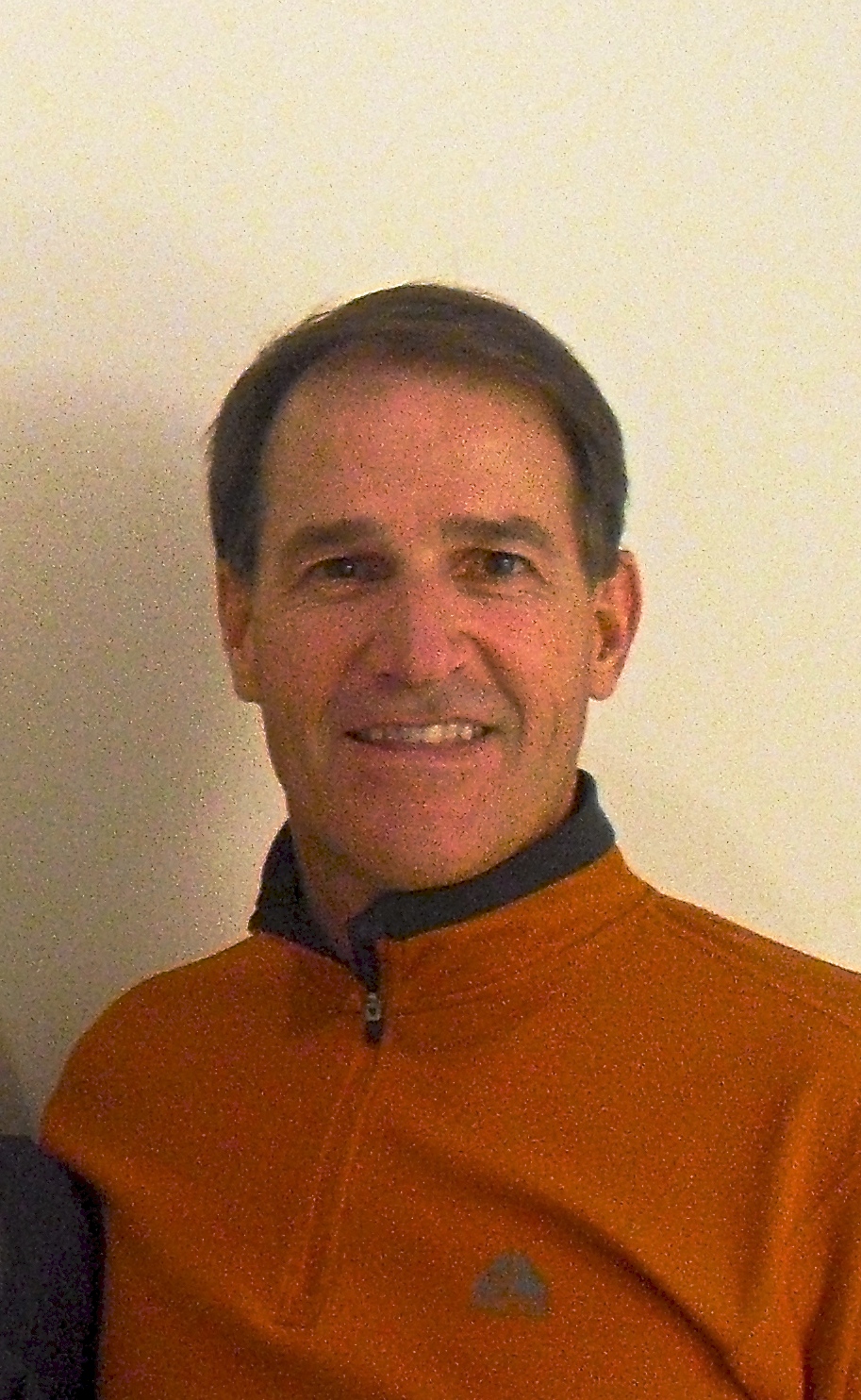 Matt has been a director of the SSWSC since 2006. He currently leads a construction company, and is a partner in a real estate development company. Matt has been very involved in the community for 27 years. He instructed Math and Science in the public schools, coached, and also taught alpine skiing for Steamboat Ski and Resort Corp. Matt is a board member for Western State Colorado University, and has served on several other local boards, including Old Town Hot springs, Habitat for Humanity, Parks and Rec. Matt became an instructor for The National Outdoor Leadership School based in Lander Wyoming in the 1980s (NOLS). Later he founded and was the director of Everything Outdoor Steamboat. EOS is designed to give students a chance to experience rock and ice climbing, backpacking, winter mountaineering, 14ers, kayaking, and horse packing. Matt is an avid climber, and he has been on expeditions around the world, including many of Canada's high peaks, Denali in Alaska, several peaks in Peru, Kilimanjaro, Cho Oyu in Tibet, many of the European classics, and a 2006 Everest bid. Matt and his wife Dana are both long time Steamboat residents, and have two grown daughters that now reside in Nashville, TN.
SSWSC Foundation Board of Directors