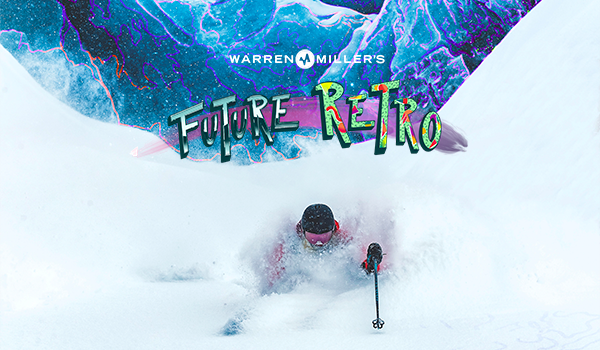 The Future Retro
Streaming virtually on November 14th
We promised you a ski movie, and we're here to deliver. "Future Retro," Warren Miller's 71st film, is dropping this November across North America, featuring big lines, fast turns, a reunion of ski legends, and a gaggle of fresh faces. From East Coast skiing in Vermont to snowboarding in Antarctica, this year's film is sure to get you ready for winter.
For the first time ever, Warren Miller is premiering their film in a virtual event November 14-16, with a red carpet welcome hosted by Jonny Moseley.
Each ticket will have 48-hour streaming access and is supported by regional sponsors and unique prize giveaways.
SUPPORT LOCAL! $30 viewing tickets allow four people to watch; that's only $7.50 per person!