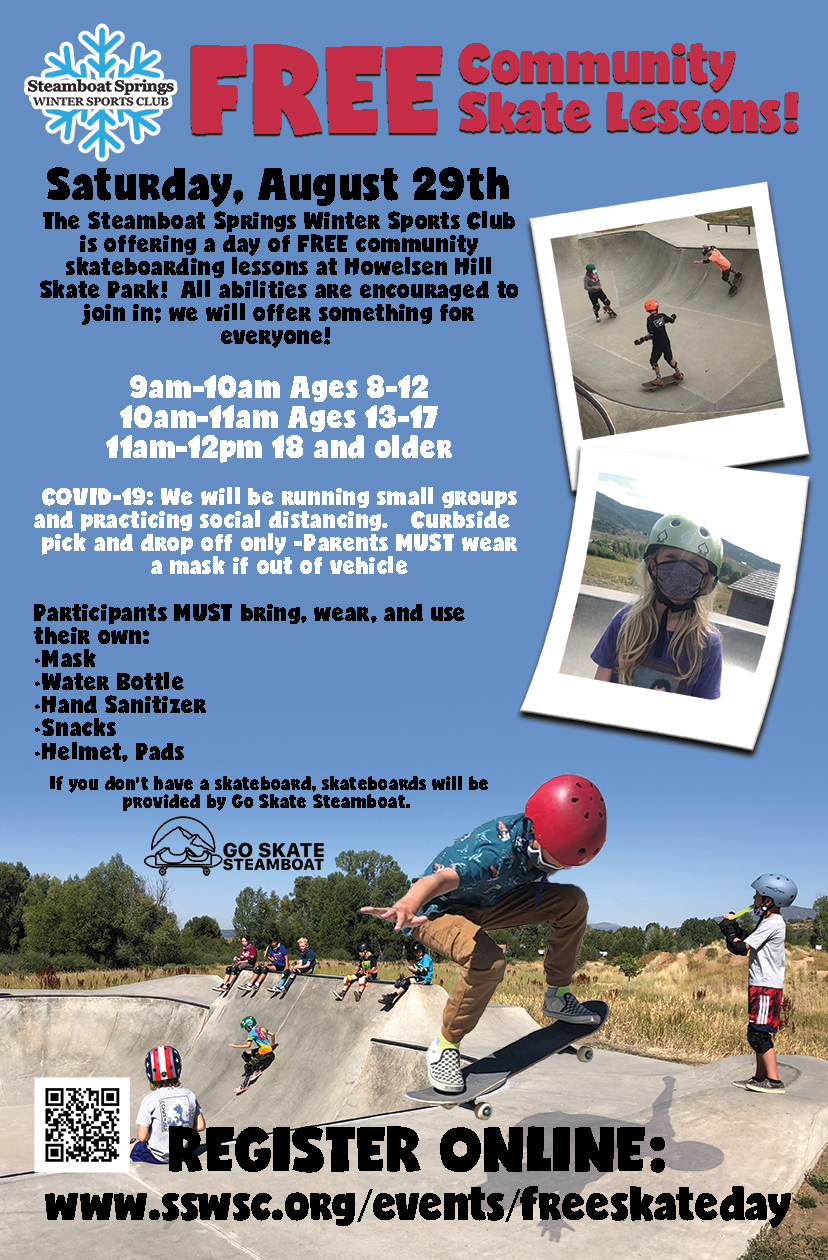 SATURDAY, AUGUST 29TH
9am-10am Ages 8-12
10am-11am Ages 13-17
11am-12pm Ages 18 and older
COVID-19: We will be running small groups and practicing social distancing. Curbside pick and drop off only -Parents MUST wear a mask if out of vehicle.

Participants MUST bring, wear, and use their own:
• Mask
• Water Bottle
• Hand Sanitizer
• Snacks
• Helmet, Pads.
Skateboards will be provided by Go Skate Steamboat.
REGISTRATION HAS TWO PARTS: