Board of Directors
Summer 2013 Program Guide
The
2013 Summer Program Guide
is now available! Registration will open on April 5, 2013 in the SSWSC office.
2012/13 Awards Ceremony
Alpine Coach Emily Colin presenting Isabelle Boniface
the Ashley Stamp Memorial Award.
Congratulations to all the 2012/13 SSWSC Award Winners!
2012/13 SSWSC Award Recipients
Winter Carnival 2013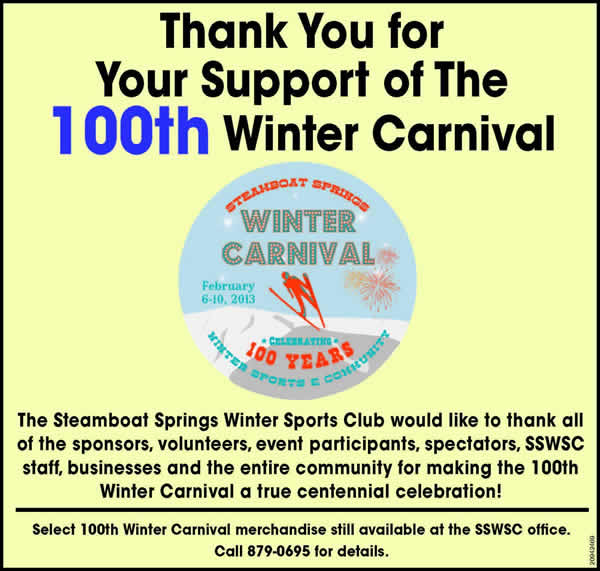 Taylor Fletcher Podiums!
Taylor Fletcher, Nordic Combined, took Seelfeld Austria by storm on Sunday. After jumping to 21st position, Taylor blitzed the cross country course to finish in 3rd place. Congratulations Taylor!
Read more in Steamboat Today.
360 of Howelsen Hill
Check out the 360 degree view of Howelsen Hill.  Brought to you by Steamboat Aerials  
View Now
!
Phone
970-879-0695 - Phone
970-879-7993 - Fax

Hours
Monday - Friday
9:00am - 5:00pm

Steamboat Springs
Mailing Address:
P.O. Box 774487
Steamboat Springs, CO 80477

Physical Address:
845 Howelsen Hill Parkway
*No USPS mail deliveries
43°
6°
Fair
Humidity: 53%
Fri
Sat